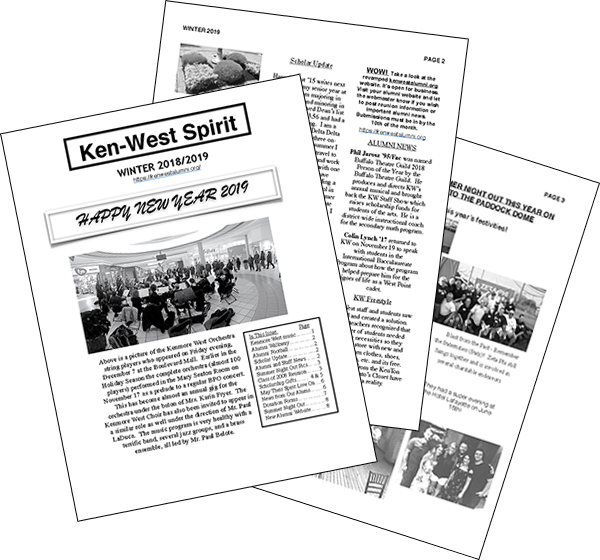 The Spirit newsletter is your one stop for all things Kenmore West. Here you will find our proud scholarship recipients and our many past alumni who donated to help make these scholarships possible. You will find out what past alumni have been doing around town and other parts of the country since graduation. We will also keep you up to date on current and upcoming high school reunions.
Feel your school spirit and get your copy today!
See the current newsletter (PDF)
Get The Spirit Newsletter
Registering for the Spirit Newsletter is easy!
Simply fill out the online form and the KWAF will send you the Spirit Newsletter which will update you on all upcoming events and news about your fellow classmates.
Submit Your Story
The Ken-West Spirit Newsletter is always looking for a good story. As an Alumni, you can share a story about yourself, and if approved, it would be added to one of the upcoming issues.